Chairman and Managing Director's Message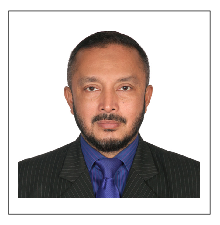 I am pleased to introduce our company Quantam Group as a professionally organized company, growing at a fast pace since its inception in the year 2003.
Our Sister concern:
Quantam Builders & Engineering Ltd. (QbeL)

Quantam L A Construction (QLAC)

L A Sandwich Panels & PEB House Ltd. (LASPL)

Win Pen (WP) Limited.
Building upon our experience treasured up for 17 years, we grew in to an organizational structure that leads the way in providing EPC "Engineering, Procurement and Construction" services for complete industrial plants.
We are proud of our strategic achievement as a leading player in the local arena and as an important supplier and manufacturer of prefabricated engineering buildings make a revelation across Bangladesh. In a short span of time, we have expanded and evolved as an integrated company with a diverse value-added product portfolio.
Our philosophy of quality and commitment has enabled us to build –up a long-term sustainable relationship with our esteemed customers. We are dedicated to strategically expand further and grow together with our customers. We are a team with our client with our most professional, skilled, experienced energetic engineering team.
Setting New Milestones
Quantam Builders & Engineering Ltd. (QbeL) achieved a record performance in the year. With an all-time pre-fabricated red steel production of 30,000 tones. Revival in domestic demand find the Overseas market by improving prospects of the auto, construction and capital goods sectors. Rising share of value-added products in the overall business was another highlight of the year.
During the year QbeL will make target 25 % domestic market shear. Thus, we continued to further consolidate our leadership position in the market.
An Exciting Future
Bangladesh is a developing country, with immense potential for construction market. We are very positive about the long-term growth potential for steel consumption in the domestic market. QbeL will be looking to capitalize on this opportunity and invest in capacity expansion and market share with diversification business and introducing new technology
Favorable Policy saves Environment & Our Responsibility
The Government of Bangladesh has a policy to save environment, save cultivated land, established Eco-Friendly construction technology, law cost but sustainable building system implement over all Bangladesh with development partner of Bangladesh Machine Tools Factory Limited. (Rune by Bangladesh Army).
The "Quantam Group" feel their responsibility save environment to support government policy. The Quantam L A construction (QLAC) build a ideal Construction Eco-Friendly Prime Minister priority project, the name called " Polly Janapath Project (PJP)" in 7 Seven Division 7 Numbers by slogan One village one House.
The PJP are Eco Friendly projects:
There are using ferro cement panels 8900 nos for floors each project for floor. The ferro cement floor systems are economical technology with 150% load bearing capacity and 75mm thin pre-cast floor. The ferro cement Panel (FCP) use BWG welded wire mash only no reinforcement required. It is sustainable technology for earthquake.
There are use 1,20,000 nos Hollow Blocks each project, did not use any clay burned bricks. The clay burned bricks are destroy cultivated land top soil and environment. So QLAC build a factory for Hollow blocks to support the government policy and use it the construction projects.
Use heat and Cool Protects EPS sandwich panel roof system to make Economical building roof system, it is very beautiful building Materials. The L A sandwich Panel & PEB House Limited are producing the EPS sandwich panels and supporting The Government Project and Policy
The PJP has rain water harvesting, BIO Gas produce for own consumption and generate Electricity; Solar panel and Bio Gas generator will generate 52% electricity of projects demand. Each PJP has 272 Apartments 4th story 16 buildings.
Our Company feel the responsibility to the save the environment, save the Earth, Save the Nation.
Enriching Lives by EPS Sandwich panel sustainable low cost PEB house build Bangladesh.
The L A Sandwich Panels & PEB House Limited are introducing 4 model law cost house to solve the housing problem. The house with the highest facilities, which is very beautiful to look at.
Model: LASPH101, 650 sft,

Model: LASPH102, 850 sft,

Model: LASPH103, 970 sft,

Model: LASPH104, 1045 sft,
With the Unimaginable Structural Benefits:
Heat and Sound Insulated, Beautiful appears, Tolerant price, Modern and environment friendly, Fast and easy construction, Maintenance is free, durable, light weight and strength, Storm and rain prevention.
Business Ethics & Social Responsibilities.
For most businesses, the ultimate goal is to bring in revenue and be the best in their industry. However, achieving these goals at all costs is not always ethical. Every business needs to have and uphold business ethics. Business ethics are how companies conduct themselves in their practices and policies. Companies that have failed in this area have been subject to losing customers and bad publicity. QG business ethics do business with maximum honesty with fear of Allah to give an account in the hereafter.
Responsibility to the backward, poor, miserable, widow, orphaned and needy people of society, Quantam Group reform Welfare Organization the Name of "Khitarti Somoj Kollyan Songstha" Government Registration No. 725. (NGO) since 30 years
QG all time stand beside people during all national disasters, such as floods, including cyclones, come with various financial help, food donation, clothing donation and education assistance and scholarships during social ceremonies feel social responsibilities
In Conclusion
I am confident of achieving higher peaks in the future. I would like to extend a heart-felt gratitude to each and every member of our team for their sustained, untiring efforts in making Quantam Group a leading steel structure and construction company in the Bangladesh. I would also like to thank all our stakeholders, Board, Bankers and the Government for the support and assistance provided throughout our journey.
I solicit your continued cooperation.
Sincerely,
Mohammad Rafiqul Islam
Chairman and Managing Director