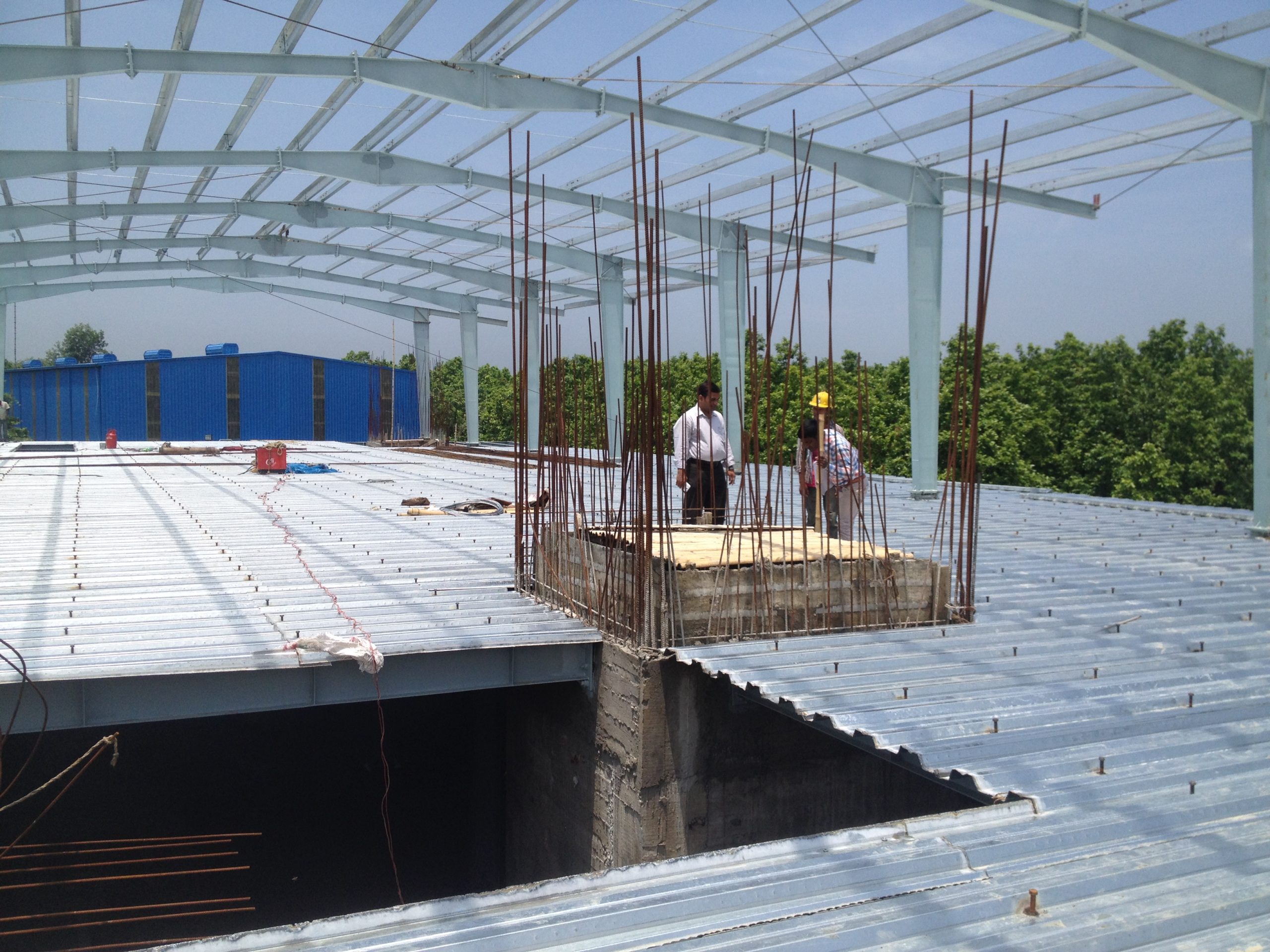 Advantages of steel buildings
Comments 0
November 17, 2020
Uncategorized
In earlier days people were using traditional wooden or concrete buildings, but with time technology evolved and metal buildings introduced. Metal buildings have many merits over other options that make steel buildings first choice.
According to studies, up to 95% of new industrial construction is steel made. Homeowners are also preferring metal structures as garages, workshops, man caves, she-sheds, etc. The following are the advantages of steel buildings.
Durability
Steel is the most durable building material than any other alternatives.
Due to high durability, steel structures can better withstand adverse climates like hailstorms, downpours, seismic activities, etc. Steel is anti-corrosive and rustproof. Hence best for coastal and humid areas and never face nail- pops like wood due to changing humidity.
High tensile strength
According to the American Iron & Steel Institute, steel has the highest strength to weight ratio as compared to other building materials. It means steel provides maximum strength without weighing too much.
Commercial-grade steel is employed to fulfill safety standards and accomplish heavy-duty tasks. Which makes designing easier for the engineers without compromising safety.
Time efficient
Steel building now evolved as pre-engineered steel buildings. Pre-engineered steel buildings consist of pre-fabricated building parts that just need to be bolt-together only at erection site.
Steel parts make handling and installation easy and fast. PESB's consumes one third less time of installation than traditional building erection time.
Cost saving
Although metal buildings save 30% of conventional building construction cost, steel sheds are easy to install hence reduces the labor cost. Metal buildings need minimum upkeep and optimize maintenance cost.
Flexible customization
Metal sheds avail endless customization opportunities. You can get your dream building with maximum usable space because buildings of metal don't require support columns as many as stick buildings.
You just need to describe your needs and customization to the building contractor, and they will get you the same. Many manufactures provide online tools to help you design and customize your building at own.
Fire resistant
Its common fact that metal is fire resistant and able to safeguard your assets against fire accidents, unlike wood structures. Metal's melting temperature is much higher than wood and provides extended security during severe fire disasters.
Longevity
Metal buildings can give you a lifelong service because the metal is less affected by elements like sun, water, debris, etc. Stick buildings can't stand as long as metal sheds. Due to this longevity virtue, metal shed providers offer 20 and more years of warranty. If you proper upkeep building then it will last for the generations.
Less maintenance
A traditional wooden shed require frequent maintenance like paint, damp proofing, leakage repairs, etc. Opposite to this, metal buildings come with proper treatment and infused paint that doesn't fade and maintain the aesthetic of the building for many decades. Metal is unaffected of harmful elements like stick shed. Hence minimum upkeep required.
Pests free
Organic components are habitable for microbial and fungal growth. Wood is organic and prone to mold and other infectants. However, steel is inorganic and doesn't allow any kind of mold and pests.
Another thing that degrades or destroys wood is termites. According to a survey, termites damage approx 600,000 homes each year and US citizens spend around US $1bn billion on termite control and repairs. Steel buildings don't entertain termites and provide lifelong quality services.
Optimized energy consumption
A well-insulated steel building can cut off your energy bills up to 50%. Metal buildings require different appliances like the heater or air conditioner to maintain the temperature in particular seasons.
Insulation resists the heat transfer between building and surroundings, which reduces the energy consumption for the regulation of the temperature.
Eco-friendly
Steel buildings are the green way of building construction. The more you choose the steel structure, the more you save trees and forests. Trees are a crucial part of our ecosystem, and continuous deforestation is resulting in adverse climate change.
Steel is the most recycled metal around the globe hence doesn't impact the environment. According to the Steel Recycling Institute (SRI), USA steel recycling rates are raised to 92%.
Recycling requires less energy than forging fresh metal from raw material, which diminishes the carbon emission. Thus, steel building avails many benefits without polluting the atmosphere. A steel structure has the upper hand in almost every aspect and matches the ideal building characteristics.